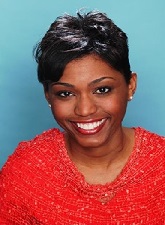 Rai's passion for visioning is infectious! For two decades, she has been creating sacred space for people from all walks of life to learn and practice visioning. Once a successful yet unfulfilled member of the corporate & non-profit worlds, Rai charted a new course for her life using this evolutionary spiritual practice.
.
Rai facilitated her first visioning session in 1999 and her first visioning workshop in her living room in 2002, and she's been supporting individuals and groups from all walks of life, faiths and traditions with visioning ever since. This year Rai celebrates 21 years as a licensed spiritual practitioner, 17 of those with a full-time teaching and healing practice.
.
She is the Founder/Spiritual Director of Higher Vision Institute, a Centers for Spiritual Living affiliated community dedicated to using visioning as a pathway for personal and global transformation.
.
Rai specializes in supporting leaders, healers, entrepreneurs, educators, activists, artists, retirees and those who aspire to be with navigating through times of transition, quantum growth and change with visioning.
.
She facilitates visioning sessions, workshops and trainings for spiritual communities, corporate and non-profit organizations, advisory teams, boards of directors, and community groups; couples, families, children and young adults; and audiences from 10 to 300.
.
Rai's extensive visioning experience includes 6 years serving as Vision Core Coordinator of United Centers for Spiritual Living and 7 years as Visioning Team Chair for Centers for Spiritual Living.
.
During her tenure, she led each organization's visioning teams; facilitated visioning sessions for various committees, leadership and staff; trained vision team members and regional visioning facilitators throughout the US and abroad; and hosted and facilitated regional visioning workshops. Rai also developed and taught a graduate course on visioning at Holmes Institute School of Spiritual Leadership.
.
After more than 15 years of dedicated service and leadership, Rai received the 2020 Practitioner Meritorious Award from Centers for Spiritual Living for supporting the organization and its predecessor organizations with visioning.
.
Rai continues to provide spiritual support to spiritual leaders and communities. She is a popular keynote speaker and shares her signature talks and workshops at annual conferences, retreats and colloquiums, and Sunday services. And she mentors spiritual leaders and practitioners one-on-one through her private practice.
.
She is the author of "The Visioning Guide" and "The Vision Manifestation Kit" and is enthusiastically working on two new books.